Prinari
Race:
Dryad
Age:
75
Gender:
Female
Height/Weight:
5'6", 98 lbs
Class:
Druid
Religion:
Pri only worships the Elementals
Alignment:
She will do anything for nature.
Personality:
She can be quite curious, excitable, and clueless about the open world and that is merely due to the fact that she has spent her entire life in a forest without an encounter with another species or the likes but due to this she is unconditionally loyal to those who lead her to believe they should be someone trusted. Although she can be quite naive, when it counts she can also be quite wise.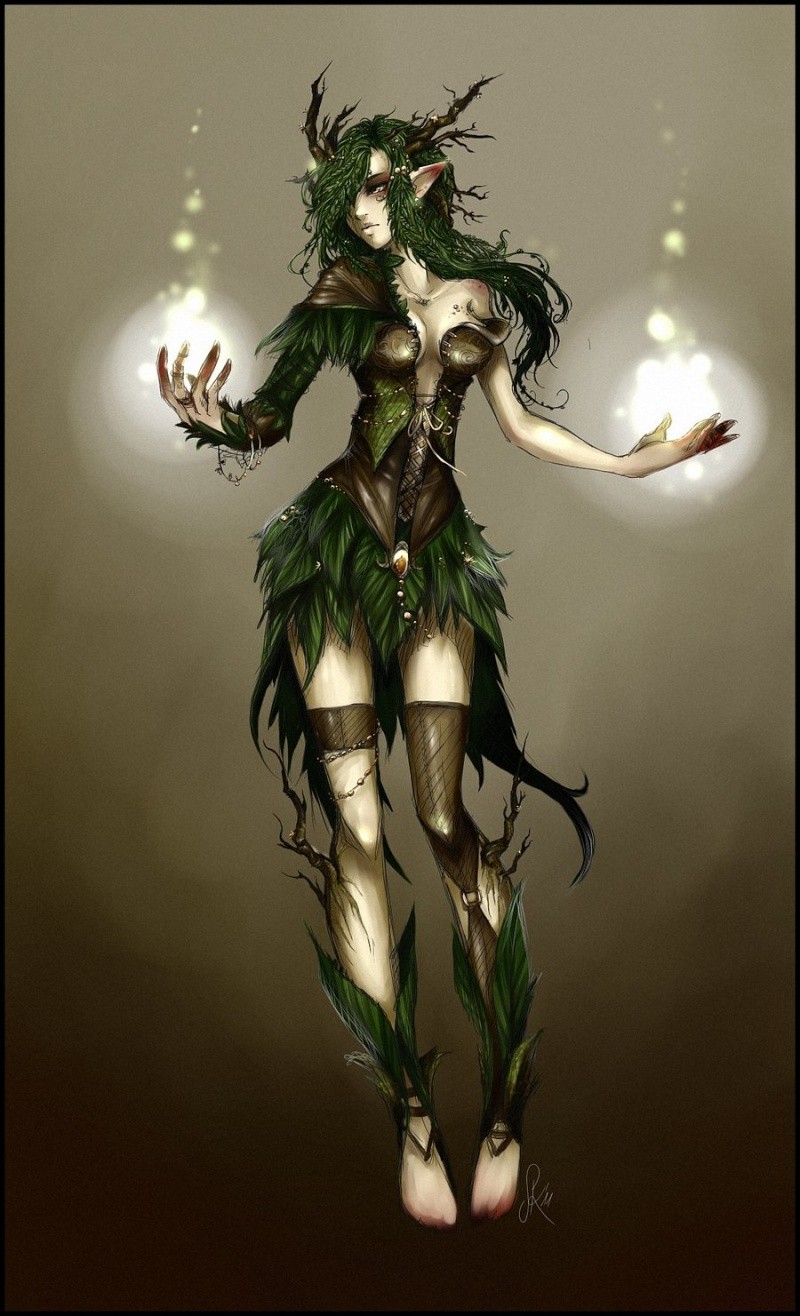 Background/History:
Pri had spent her ages gallivanting about the Arrow Mountains, never straying far from the holly tree she claimed as hers. As the years past, however, she began to feel some odd presence emitting deep from some unknown lands. This had led her out of the forest, far away from her dear tree, in search for answers and aid.
Roleplay Sample:
Soft whispers echoed through the warm lightened air, the sun shone brightly across the romantic clearing the gallivanting Dryad had found. Presently she laid across the soft green grass, wild flowers of purples and yellows sprung up from the ground, her pointed ears pressed to the ground as she continued to listen to the hum of the land and all its life sang out. Insects flew by and birds made their calls, just as the young girl had began to enjoy the warming light it had began to set.
"Such a shame such a nice warm day, perfect for a nap, had gone and wasted away." She sighed, getting up to her feet. Her toes curled in the soft dirt and grass one last time before she turned towards the homey call of her tree. "Perhaps one day I shall remember this place, and return for that nap I arrived too late for." She hummed with a smile, walking a path she knew to well with cheer despite the fact she knew that she would not return until she had explored the entirety of this forest, and who knows how long that could take?